Based out of Atlanta, Georgia, REPAY is an electronic payment processing company. They do real-time processing for more than 10,000 merchant locations with customers spread out from Chicago to Phoenix. Their goal is to make payments more accessible for people, and they accomplish this by offering multiple processing solutions and payment options.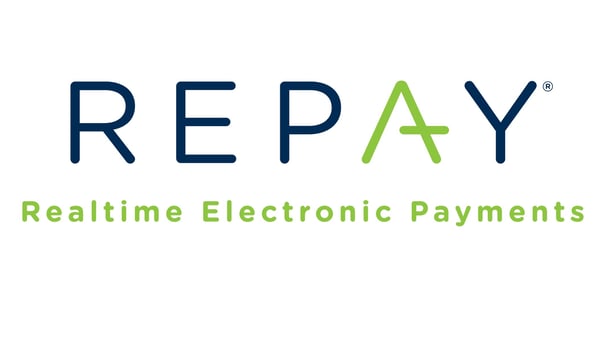 Solutions
Credit and Debit Processing:
REPAY is a real-time, flexible, and secure way for lenders to process payments. Since we live in a fast-paced world the convenience of being able to make a payment on your website, from your customers' smartphone, or at your store location is a huge benefit for both you and your customer.
ACH Processing:
ACH processing is fast, safe, and reliable and because of REPAY's goal to make payments more manageable, they've updated their process solution to be as efficient as possible. You can depend on their fast and secure payments and low transaction fees.
Instant Funding:
REPAY's immediate funding solution makes life convenient for all parties involved. Utilizing their payment platform with Visa and Mastercard, this solution pushes funds to your customers debit or prepaid cards. It is fast, convenient and secure just like payment processing should be.
Options
Mobile App:
REPAY's app is customizable and gives your customers the flexibility to pay on-the-go. The app also offers your customers the convenience of reviewing their payment history, whenever they need or want.
Text:
REPAY's text-to-pay is a great way to communicate with your customers directly. It allows you to send out payment reminders and even gives your customers the options to authorize and pay through a text.
IVR:
Pay-by-phone offers your customers convenience and additional resources. You can call the 1-800 number anytime to make a payment. Their goal with IVR is to streamline the collections process and make it as simple and enjoyable as possible. They also offer prompts in English and Spanish.
Virtual Terminal:
If you have a computer with internet access, then you have a payment portal. REPAY's virtual terminals support all major credit and debit cards, they also allow your customers the choice between recurring payments and a one-time payment.
Online Customer Portal:
Their customizable hosted websites provide online portal customers with the consistent user experience. They also allow for payments to be made anywhere, anytime.
Hosted Payment Page:
REPAY's hosted payment page is customizable, has simple customer payment functionality and since it is hosted by REPAY it limits your PCI compliance burden.

Not only does REPAY offer a variety of solutions and payment options, but they also work in various industries such as consumer finance, automotive, receivable management and healthcare. They have something to offer everyone.
REPAY gives their customers the power to choose. They offer convenience, security, and the platforms needed for customers to achieve their goals.