GOLDPoint Systems is committed to helping our clients understand and maximize the potential of our software to grow their business.
Typically when a company decides to make a change in software, there are inherent perceived risks. Initially, risks might be thought of as being technology related and new users question whether the new software will meet the company's needs or cost analysis projections. However, according to several studies, the number one obstacle to new software implementation is inadequate training.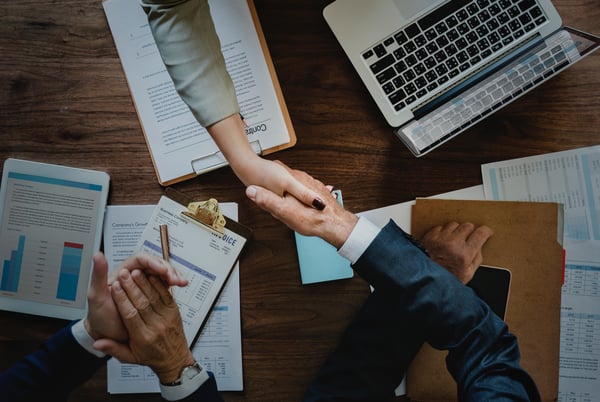 Elliot Masie, President of the MASIE Center Learning and Technology Think Tank said "It is relatively easy to change your technology or to create new business processes, but the difficult part in any change initiative is the people...Not following through on the human component of software implementation can result in increased costs and reduced productivity…"
There is no doubt that each company needs proper training on the utilization of any new software. Training allows your employees to feel confident and fulfilled in their work and will lead to a more proficient, efficient, and successful work environment. However, when GOLDPoint Systems says training, we mean an education that is specifically tailored to your company's needs.
That's why GOLDPoint Systems utilizes several different training methods. We want to ensure that our clients, who are committed to mastering the usage of our software, will enjoy success.
Prior to converting to our software, clients receive personalized training on both basic and advanced software usage. We have found that clients learn best with hands-on training, so we like to offer our clients two options: 1. They are welcome to visit us in beautiful Provo, Utah, to enjoy personalized training at our headquarters using a customized setup file OR 2. We will send an implementation team to their home office to demonstrate our software right on their own computers.
Both of these options allow our clients to get personal one-on-one time and learn all of the ins and outs of our software while being free to ask questions related to their company role. We are dedicated to ensuring that our clients feel confident in using our software and feel that the personal visit leaves clients more confident in each area of our software after implementation.
While both studies and our own experiences have shown that hands-on training leads to the most success when implementing new software, it is essential for us to provide our customers with alternative training options. In addition to hands-on, personalized training, we also offer printed manuals for quick reference, as well as multimedia training videos that review each screen found in our software for thorough comprehension. The printed materials are organized by screen, for easy at-desk reference. The multimedia training videos are short, easy-to-watch videos that are organized by screen; the location of the training video in the list corresponds with the location of the screen in the software. The videos are beneficial when our customers are ready to understand all the functions located on a particular screen. We have found that when software capabilities are fully utilized, processes are streamlined, and our customers provide a swift loan origination and servicing experience for their busy clients.
For those software functions that are most commonly used, we have created a series of "How To" videos that provide a "quick start guide" to using our leading financial software. Topics such as "How to Make a Loan Payment," "How to Defer a Loan Payment," and other widely used financial software functions make these short tutorials vital in ensuring that your institution feels confident on our software from Day One.
We understand that the number one cause of failed software implementation is a lack of training, which is why we spend as much one-on-one time as our clients need, and prioritize producing well thought out training materials. We want each new customer to feel 100% competent on our software and see the success that all of our clients have noticed since switching to GOLDPoint Systems.
Contact a GOLDPoint representative today to see how our software can help you grow your business! We are excited to partner with you and showing you the advantages our lending software suite can offer.