In the modern era, where payments can be made online and using a smartphone, you may wonder if phone systems are outdated or even needed by your customers. But how are your customers making payments?
Understanding how, when, and where payments are made is knowledge you can use to make business decisions and focus efforts to provide the best customer service where your customers need you.
That's where our powerful analytics come into play. With each transaction, GOLDPoint Systems collects data that you can use to inform your business decisions.
For one of our clients, phone payments are the second-most used way to make payments. This ranks even higher than in-branch payments. Can you believe that? But it's true. Many customers appreciate the convenience of making payments by phone.
A Look at the Data for Phone Payments
This client took over 3.7 million phone calls through the IVR system in 2019. Spanish was selected 124,007 times in 2019.
The chart below shows what time of day the IVR system is most frequently accessed.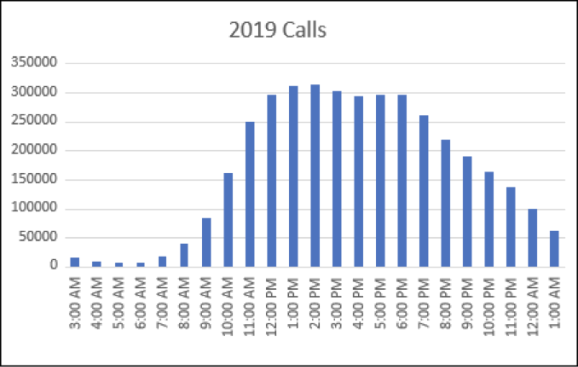 And which days of the week most phone calls are made.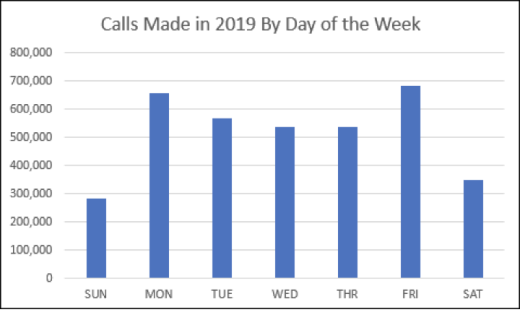 Another interesting data chart shows how many customers who paid using the IVR system for the first time then paid via IVR only compared to those who were using both IVR and Web in 2019.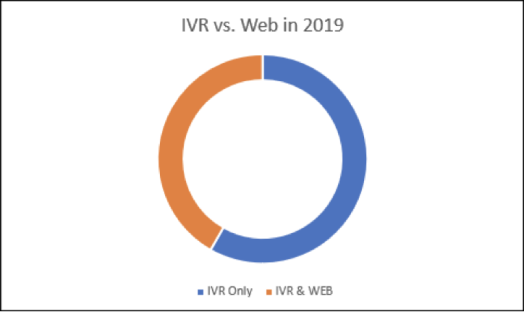 Our system can also keep tabs on how many payments are successfully completed vs. how many are blocked due to hold codes or other issues and then routed to an operator to further assist the customer. The bottom line is, having an IVR system can be an excellent way to collect payments from customers any day or time.
Adding an IVR System to Collect Payments
GOLDPoint Systems offers a fully PCI-compliant phone payment system with a complete workflow to successfully prompt callers in accurately submitting payments in both English and Spanish.
Or alternatively, using our Payment API you can BYOIVR (Bring Your Own IVR). Learn more about IVR systems and our Payment API here.