Five Benefits of E-statements:
Safes money
Convenient
Great for marketing
Safer than paper statements
Environmentally friendly
We live in a digital world. Between smartphones, tablets, and computers there is no limit to what people are doing electronically. And consumers love it. Doing things electronically vs. "snail mail" or even in person makes for more convenience and more secure options. This also applies to statements. So we've come up with five benefits of implementing e-statements:
Save Money:
According to SourceLink, the average savings cost is $0.40-$0.45 per e-statement. Meaning, if you had 100,000 customers switch to e-statements, you could save up to $45,000 a month or $540,000 a year. That's a whole lot of money that you could be putting towards lowering cost, increasing employee's pay or benefits, marketing, etc. It is a win, win for everyone.
One concern for some customers is not having long-term access to their statements. The average cost to generate six years' worth of paper statements is $61.92. The average price to store six years of e-statements is $0.42. No matter how you look at it, e-statements are by far the cheaper options.
Also, let your customers know that if they feel the need, they can print off their statement from the comfort of their own home. This option allows them to have a physical copy of it.
Convenience:
If a person wants to read a book, they can download it to their phone, e-reader, or computer instantly. If someone wants to listen to a specific song, they can stream it immediately. But if they want their paper statement? They're going to have to wait up to 5-7 days for it to come in the mail. Switching to e-statements allows you to give the same convenience and accessibility to your customers.
Another pro to e-statements is your customer's ability to check their payment and deposit history whenever and wherever. They can pull out their phones and review their statements whenever the need hits them.
Having instant access to statements is not only convenient, but it also eliminates a ton of friction. There are no delays, and the chances of the statement getting lost in the mail are non-existent. And when you can reduce friction, it can be an excellent way of improving relations with your customers.
Great for Marketing:
E-Statements are an excellent opportunity to advertise other communication avenues and products, like texting. And if you haven't figured it out by now, people want to text. Texting is a non-abrasive way to communicate. It takes less than ten seconds for your customer to look at and get the info they needed. And let's be honest, nobody wants to get stuck talking on their phone for an hour. Calling customers is like having a meeting over something that could have been resolved in an email. It's a waste of everyone's time. And in the world we live in, if the customer doesn't have your number saved, they probably won't answer it. And guess what? 91% of people prefer a text over a voicemail.
Some peoples hesitation towards e-statements is that they will forget about it and never check it. Offering email notifications and texts is a great way to appease that. Your customers will get a reminder when their statement is available, and they'll be able to access it instantly versus having to wait the allotted time for it to come in the mail. You can also send payment reminds out via text instead of mailing out reminders. This use of texting is another incredible way to save money.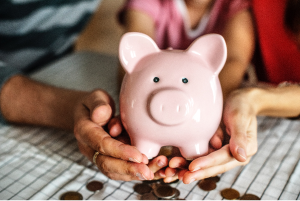 Safer:
Electronic statements reduce the risk of mail fraud, which could lead to identity theft. Paper statements are more easily intercepted and more likely to be lost in the mailing process. Paper statements are a hassle because they also need to be correctly taken care of after customers no longer have a use for them. E-statements, on the other hand, are encrypted and for your customers viewing only. Once they're done seeing it, they don't have to break out the shredder or scissors.
Environmental Friendly: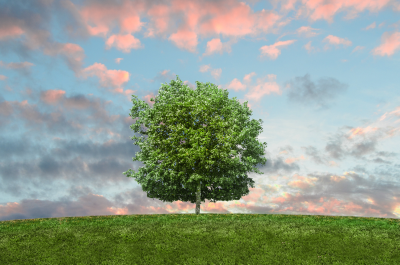 Being environmentally friendly can strike a big chord with a lot of people. The conversation about reducing our carbon footprints is growing bigger and bigger every day. Places like San Francisco, Seattle, and Washington D.C. have banned single-use plastic bags, and more and more people are switching to reusable straws and water bottles. Why not join the movement and let your customers know that they could save a tree by switching to e-statements?
All these things are excellent benefits for any lender, but they are also a great benefit to any customer. And that's what matters most.