Watch A 6-Minute Demo
GOLDPoint Systems' new easy-to-use underwriting tool can help to improve your loan origination process in minutes. By creating a step-by-step process, you can ensure your borrowers, and future borrowers get the best loan product for them with the best borrower experience available.
Some key highlights of the new underwriting engine include:
Blazing fast to get up and running.

Drag-and-drop underwriting workflows.

Trigger actions based on criteria being met or unmet in the workflow.

Save workflow templates to use as a starting point for new loan products.

Variables that are pulled directly from your loan applications.
After filling out this form, you'll see a 6-minute demo video showing you the underwriting engine, how it works, and how you can benefit from this great product.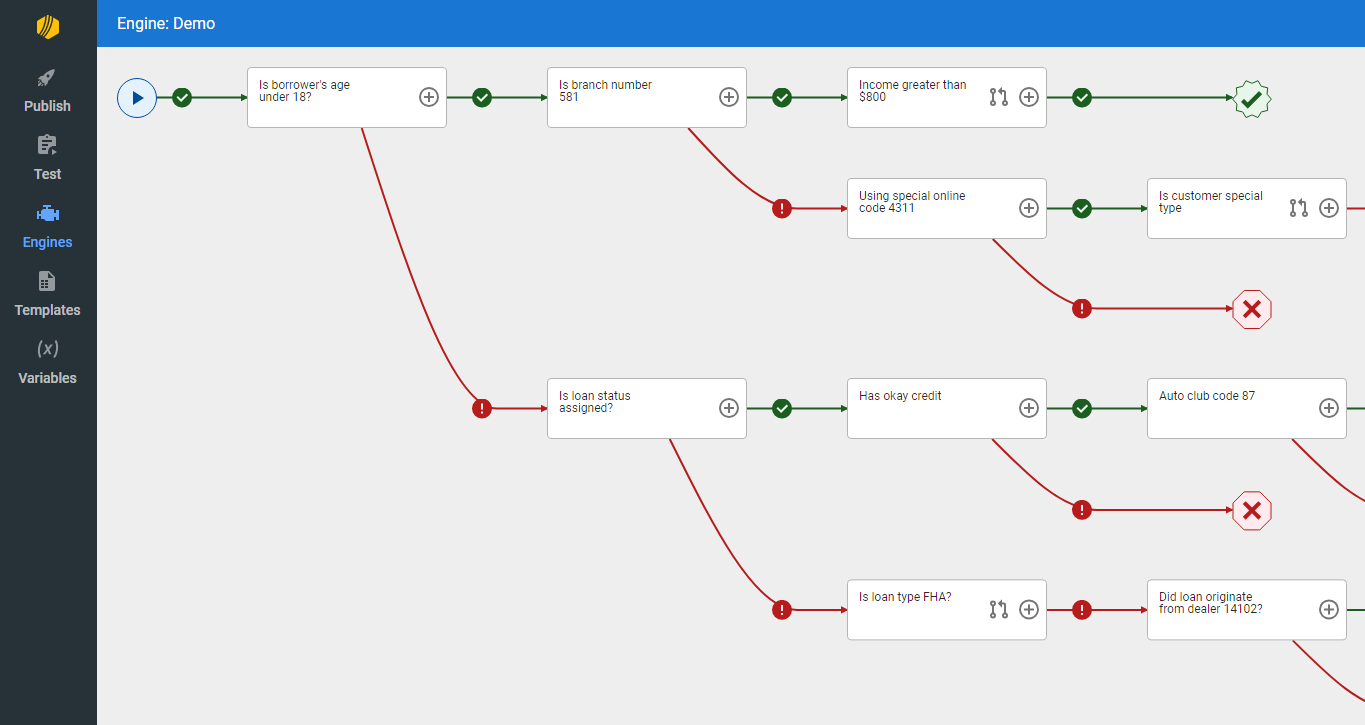 Enter your information to watch a 6-minute video of GOLDPoint System's underwriting engine.