Over the last decade, securities-backed loans have become a prominent and profitable practice in the lending industry. If your institution services loans that are funded by investors, you are already familiar with the benefits they provide.

However, the power of securities-based lending comes with the responsibility of accountability to your investors. Depending on your institution's situation and infrastructure, fulfilling your responsibility to provide investors access to pertinent account information can be a logistical headache.

Is it appropriate, or in line with industry regulations, to provide investors access to the same software/websites your employees use? Does your institution need to spend time and money developing a separate system for investors, and would it be reliable if you did? Is printing and mailing out physical copies a timely, cost-effective, or secure way to deliver such information? Is your only workable solution to bring investors to your actual offices so they can view account information in a secure environment?

Stress over these questions no longer, because GOLDPoint Systems has you covered. For institutions who service securities-backed loans, GOLDPoint is proud to introduce our new Investor Portal. This Portal is a simple, user-friendly web application that allows your institution's investors to view information about the loan accounts they are funding.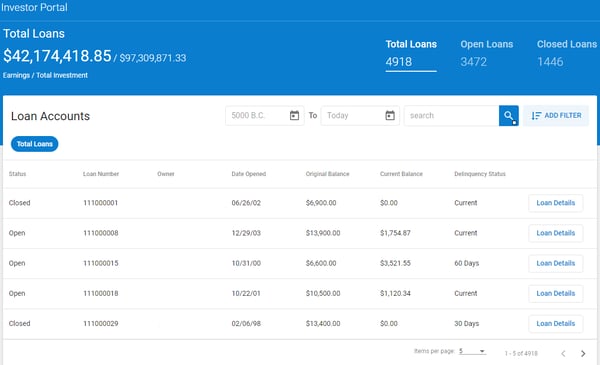 How does it work? Investors are given login credentials for the Portal by appropriate employees at your institution. These employees also designate which branches each investor can view. Once logged in, the Portal provides investors read-only access to account information as maintained by CIM GOLD. As the account is updated in CIM, it will also be updated in the Portal. What this means for your institution is:
Only investors authorized by your institution can use the Portal.
Investors can only view account information pertaining to them.
Investors do not require access to your institution's secure servers or software.
Investors can access information about the accounts they fund anytime, anywhere, so long as they have an internet connection.
The information accessed by investors is up-to-date.
Once they have been granted access, investors will find the Portal as user-friendly as it is useful. The screen plainly displays the investor's total earnings alongside their total investment. The list of accounts can be filtered by time frame, delinquency status, bankruptcy status, or branch number. A comprehensive overview of each individual loan is also available at the click of a button.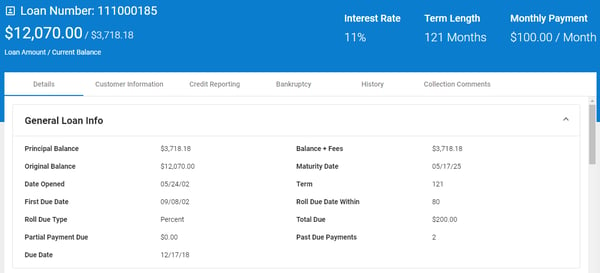 In summary, GOLDPoint's new Investor Portal is the key to streamlining your institution's relationship and communication with its investors. If your institution services securities-backed loans, this product is a must-have. Contact GOLDPoint today for more information about implementing the Investor Portal at your institution.